I have chronic wanderlust. I long for snowing mountains and at the same time a beautiful beach. Sometimes when I'm in a beautiful place I catch myself saying "I can't wait to come back." And then I think to myself, but I'm already here…now. The past couple weekends I chose to be right where I am; in the beautiful Texas hill country. I explored two new places I had never hiked before. It made me realize that no matter where you are or how long you've been there you can always find something new to inspire you to be right where you are.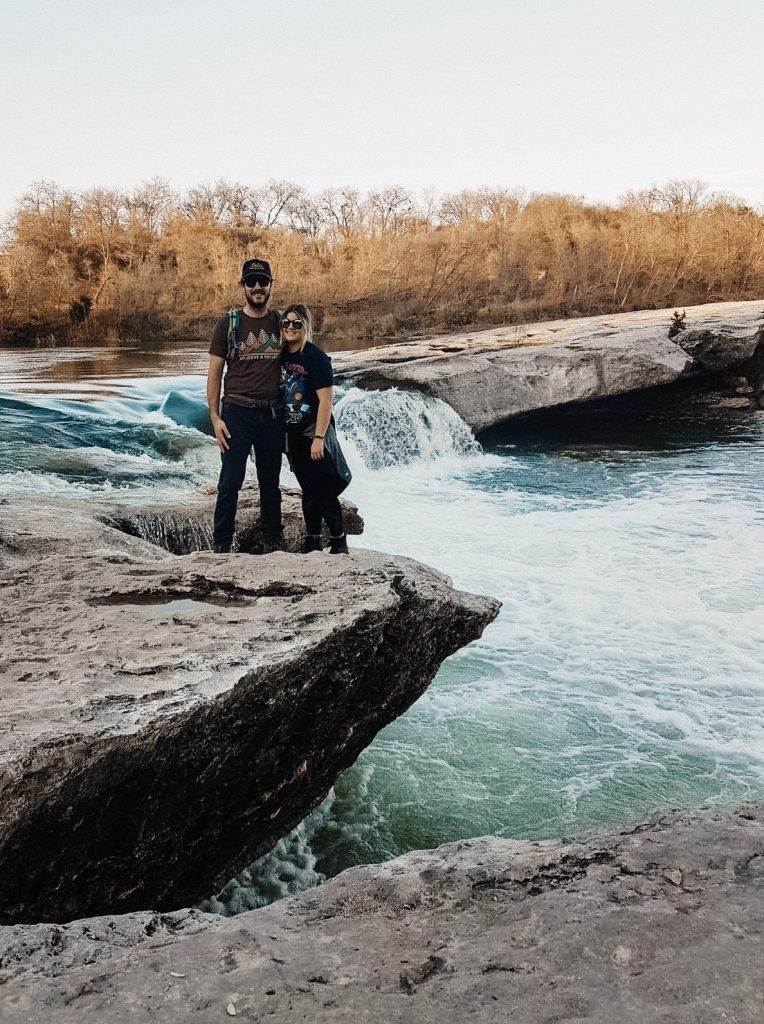 Mason, Alana and I went on some much needed hikes these past couple weekends. I was craving a good hike but I felt like I needed a new place to explore. We decided on McKinney Falls. After all it's the closest state park to Austin and I had never been even after living here for almost 5 years. The water was high from a recent rain so we weren't able to do some of the longer hikes since the trail was washed out, but at least it gives me an excuse to go back. This park is a great place to go if you're looking for a quick escape from the city. There are tons of picnic tables if you want to pack a lunch and theres a nice paved hiking trails for those who are handicap or just want a nice leisurely walk. There are two main falls that are a must see. Both are connected with a short trail that leads you through a neat little overhang cave. I will be back to McKinney Falls soon.
The next weekend Mason found a really nice hike that was only 50 min from Austin. It's a nature preserve just right outside the city. Although the headquarters are closed on the weekend the hikes around aren't. We were surprised at how empty the park was for a beautiful Saturday. There are a few different trails to hike. We choose to hike the Doeskin Ranch trails. Theres a creek that runs through a couple trails. I was amazed at out clear the water was. I was positive there was a spring nearby feeding this lively creek. There is also a little pond trail that take you to the tank. We choose the RimRock trail which had some great elevation as well as some pretty spectacular views. I will definitely be back and with some better hiking shoes next time (dang blisters). I would highly recommend these trails for anyone wanting a quick and easy hike close to town.
Sometimes you just need a quick get away from the city. And thats exactly what I got. Space and time away from the madness. I will be back to these beautiful places to take advantage of this beautiful Texas winter weather.